Body Breakdowns: Inflamed Joints and Achy Bones
The pain gets worse as time progresses...


Body Breakdowns: Inflamed Joints and Achy Bones
The pain gets worse as time progresses...


Groaning and cursing all the way down the hall, your creaking joints are stiff and aching. You are sick and tired of your doctors, your meds, your in-laws, and pretty much anyone else around at this time in the morning.

You just want to move better with less pain, and drink your damn coffee. Ah, coffee... One of the only few good things in life... But you can't even open the bag with trembling fingers to enjoy it.

It's no secret that there are different types of arthritic pain. There is not a one-size-fits-all solution when it comes to pain management as there are three types to cover:
Osteoarthritis
Rheumatoid Arthritis
Psoriatic Arthritis 
Have you outlived your joints from the wear and tear of everyday life or sports?
More people have osteoarthritis than any other kind of arthritis. It is caused by overuse of the joints, obesity, or past trauma. This means there is typically not any shock absorption between the joints, causing bone-on-bone grinding.
Do you have an autoimmune disorder?
Rheumatoid Arthritis (RA) is an autoimmune disease that causes immense pain anywhere a joint is present, including your hands, wrists, elbows, shoulders, jaw, and knees. Scientists think two of the body's chemicals (tumor necrosis factor & interleukin-1) are the cause of inflammation with this disease.
Do you have inflammation of the skin (psoriasis) and joints? 
Equally common among men and women, Psoriatic Arthritis usually starts between the ages of 30 and 50. Usually swelling of the fingers and toes is common, but uniquely, sometimes only one or a few joints are affected. For example, if one knee has issues, the other may not. 
Some common treatments and therapies involving these injuries typically involve anti-inflammatories and the use of pain masking agents such as Biofreeze®, Aleve®, and Advil®.
The risks associated with these treatments can involve: 
Potential for gastrointestinal bleeding.

 See more here

The increased risk of heart attack or stroke.

See more here

Inhibits muscle recovery after exercise slowing performance gains.

See more here
LOOK, BEING SIDELINED FROM THE ACTION IS A REAL BUZZKILL ...

MAKING COBRAZOL™ PART OF YOUR ACUTE AND CHRONIC PAIN MANAGEMENT KEEPS YOU IN THE ACTION.
GET THE 411 ...
AND CHECK OUT THE WORD ON THE STREET.
With two bad knees, a bad shoulder, and chronic back pain, I'm constantly on the lookout for an effective pain reliever. Cobrazol sport has been extremely effective on joint as well as muscle pain, and it's so easy to use! I recommend it to anyone dealing with minor joint and muscle pain. - Dan Knutson

*Results may vary from person to person.



This stuff saved my life. I'm an artist with both arthritis and diabetic neuropathy, but most painful of all are the many small ganglion cysts on both my hands. Right in each finger joint and the palms of my hands that while not visible are immensely painful.

a. The arthritis: 4.5 out of 5 stars. This removes 95-98% of the noticeable pain I suffer from arthritis.

b. The diabetic neuropathy, 4.5 out of 5 stars. This removes 90-95% of the noticeable pain I suffer from diabetic neuropathy in my hands.

c. Pain due to micro ganglion cysts on hands, 5 out of 5 stars. This is why I bought it, and it removes 95-98% of the noticeable pain I suffer from the ganglion cysts.

I started by using it about 3-5 times a day directly on the pain, then after a week or two I only needed it about 2-4 times a day. Now I use it about 2-3 times daily and have missed days with the pain still moderated. Amazing stuff.  -John Q Gamer
*Results may vary from person to person.

I am no stranger to pain. After several back surgeries from an oilfield accident and a shoulder surgery needing now a total shoulder replacement, I have used everything available in stores and online throughout the years including pain medication. I purchased this product with low expectations and I was very impressed. It seems to have an accumulative effect and greatly reduces pain and inflammation. I use it twice a day to keep me working in construction and now I won't be without it! - Randy

*Results may vary from person to person.


A quick background on me: I'm an extremely active athlete. I compete in Muay Thai and I also play ice hockey. I'm always on the go - training or competing, so I am usually always sore somewhere. The harder training gets prior to competing, the more soreness, aches, strains, and pain I have to get through. I also am very cautious about what I put in my body, so I try to avoid over-the-counter pain relievers like ibuprofen or aspirin, and I'm always hesitant about using prescription pain relievers or muscle relaxers. Again, I usually deal with A LOT of soreness and pain, so admittedly I was a bit skeptical about how it would be able to handle that. Let me tell you, this stuff is absolutely amazing! One of the most nagging pains I had was from a hockey-related injury. I had popped a rib head out of place (rib subluxation). The muscle spasms and tightness rendered me pretty useless during the long healing process. I tried almost everything to help manage the searing pain, or so I thought I, until a friend recommended I try Cobrazol Sport. He knew about my stance on medications and how much more I prefer more natural ways to help combat pain, so I checked out the ingredients and decided to put it to the test. So during an active flare-up of muscle spasms, I applied Cobrazol Sport on the affected area and rubbed it in well, and it really only took about 10 minutes or so for me to feel the sweet relief! I was absolutely amazed at how fast and effective it was! The absolute best part? No side effects of grogginess like I would have had, had I taken a muscle relaxer! So I was still about to get myself to the gym and train the way I wanted to without having to modify my routine! I could also apply it as often I want! Unlike medication, where you have to be extremely careful about dosages, etc. I'm frequently asked how I maintain such a crazy active lifestyle/schedule, and my answer is Cobrazol Sport! It helps me manage my pain, and continue to do what I love to do! So, if you want a no-nonsense pain reliever – don't hesitate! Try it out today! Trust me, I love this stuff! - Desiree

*Results may vary from person to person.


Tried CobraZol about six mouths ago when i was watching a gymnastics meet in Georgia. Instantly my chronic back pain subsided while i was watching the competition so as i was leaving i purchased some more. Since i am a canadian i order it online and it comes promptly. Use it every time i golf and ski. It definitely helps. Thank you. - Al

*Results may vary from person to person.
Praying this isn't a placebo effect. Started on a Saturday... Nothing till Wednesday, and then OMG. My shoulder with after-effects of PAIN from surgery, (scar tissue), is almost completely gone. My knee (holding off knee replacement), the pain started creeping back. Started cream and pain is gone!!!!! My chronic bursitis pain from hip replacement 8 years ago is a LOT better.  -D. S.
*Results may vary from person to person.


I am a lover of all things reptilian! I also suffer from tight, sore muscles. I am also an LMT. I have tried many lotions claiming to relieve tight, sore muscles. This product works. Within 10 minutes, no less. I am extremely impressed & am ordering my second bottle today. - Beth

* Results may vary from person to person.
WHAT MAKES COBRAZOL™ 
BETTER THAN OTHER PAIN RELIEVERS?
It's like Ibuprofen but better because it doesn't stifle muscle recovery  (Learn More About Muscle Recovery)
It's like Biofreeze® but better because

it attacks pain directly

The most

powerful natural cutting-edge

pain reliever on the market
When fast effective pain relief is a must, CobraZol™ is the best all-natural, non-prescription, patented pain reliever. It is comprised of eight of the world's most powerful analgesics, and skin absorption enhancers. It was created to replace over-the-counter drugs such as Ibuprofen, as studies have shown that NSAIDs stifle muscle recovery. Other supposed "pain relievers" such as Biofreeze®, Bengay®, or Icy Hot® use overwhelming amounts of menthol to illicit a cooling effect that does absolutely nothing in terms of long-term pain management. CobraZol™ attacks pain directly with a formulation that consists of anti-inflammatory, natural ingredients like Capsaicin, Arnica, Curcumin, and Frankincense. 
IN A PRELIMINARY DOUBLE-BLIND PLACEBO CLINICAL STUDY, IT WAS SHOWN THAT COBRAZOL™ RELIEVED MUSCLE ACHES AND JOINT PAIN IN PATIENTS. 
Formula Benefits:
No need to worry about oily skin because it's a moisturizing, fast-absorbing formula.
No more worrying about uncomfortable muscle and joint pain as it's deeply penetrating to relieve pain.
No need to worry about smelling like a chemistry lab, or menthol because CobraZol™ is a scent-free, analgesic, anti-inflammatory
No need to worry about a pain reliever inhibiting your muscle recovery because CobraZol™ works with your body to help it heal
Application Features:

Easy to Apply Cream
Convenient, Mess-Free Roll-On Gel
How To Apply:  Apply 3-4 times a day, or as needed. Use about a nickel to a quarter-sized drop of cream depending on the size of the afflicted area. Liberally apply the roll-on gel to the afflicted area. 
AT COBRAZOL™, WE SAY "PAIN IS TEMPORARY, BUT PRIDE TO PERFORM CAN BE A LIFETIME ENDEAVOR".  WITH THAT IN MIND, WE HELP YOU ELIMINATE THE EXCUSES AND THE PAIN.  
THE COBRAZOL™ STORY
 CobraZol™ was founded in 2013 with the idea that pain shouldn't have to be managed with opiate pain killers, or OTC medicines such as aspirin or Ibuprofen. Harnessing the power of nature's most powerful pain-reducing analgesics such as Capsaicin, Arnica, and Curcumin, and three snake venoms (the Indian Cobra, the Mojave Rattlesnake, and the South American Bushmaster), CobraZol™ was created to fight chronic muscle pain, neuralgia, and relieve achy joints associated with arthritis. 
Our decision to use neurotoxic snake venoms originated from homeopathic practices used since the late 1800s, and earlier in both Chinese and Indian Ayurveda medicine. Each venom works by targeting receptors on nerve cells. These receptors are found in nerves outside the central nervous system (brain and spinal cord) and they are also found on cells of the immune system. Specialized proteins unique to each venom, block the action of nicotinic acetylcholine receptors, a major stimulating neurotransmitter in the nervous system and activator of the inflammatory pathways. As a result, the pain and inflammation pathways are temporarily shut off. In some clinical studies, Indian Cobra venom has been shown to provide prolonged chronic muscle pain, neuralgia, and joint pain relief.
By harnessing the power of nature, we are proud to bring you a patented pain-relieving product that you can finally feel good about. Clinically tested, non-addictive, and body safe (unlike the repeated use of OTC drugs, or any use of synthetic opioids), CobraZol™ was created with you in mind.
NATURASIL®- A TRUSTED LEADER
OVER A 19+ YEAR HISTORY OF PROVEN RESULTS WITH REAL PEOPLE FINDING THAT NATURASIL PRODUCTS–REALLY WORK!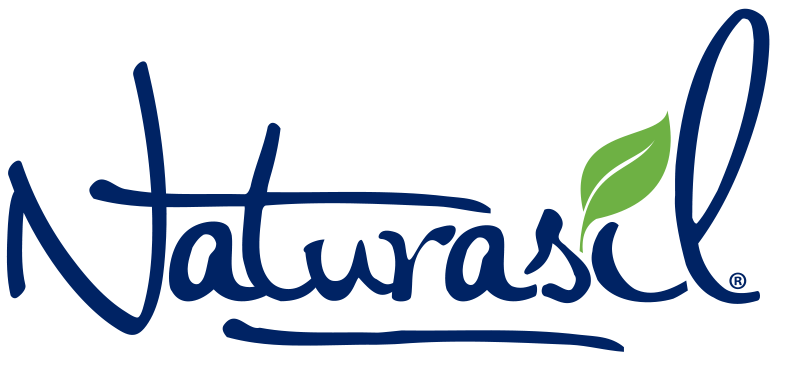 For all general inquiries, please contact us at info@naturesinnovation.com

© 2022 NATURASIL.COM BY NATURES INNOVATION