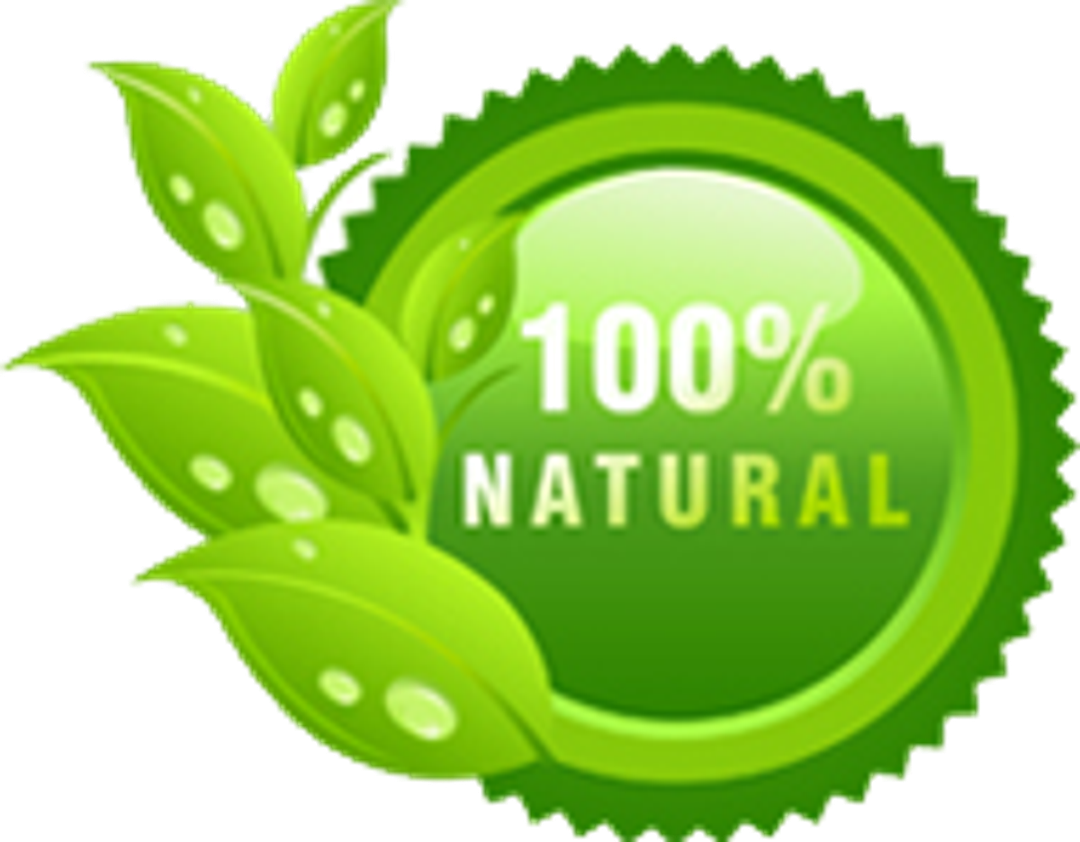 "This product works!" 
Johnathn
The Original Natural Skin Tag Remover Value Pack
Combine our customer favorite, Naturasil Skin Tags Remover, with the immune-boosting power of Naturasil Immune Renew and you have the Naturasil Skin Tag Value Pack.

"This product works!" 
Johnathn
The Original Natural Skin Tag Remover Value Pack
Combine our customer favorite, Naturasil Skin Tags Remover, with the immune-boosting power of Naturasil Immune Renew and you have the Naturasil Skin Tag Value Pack.
Skin tags are painless, noncancerous growths on the skin. They're connected to the skin by a small, thin stalk called a peduncle. They can appear anywhere on your body, though they're commonly found in places where your skin folds such as the armpits, groin, thighs, neck, eyelids and under your breast.

Combine our customer favorite, Naturasil Skin Tags Remover, with the immune-boosting power of Naturasil Immune Renew and you have the Naturasil Skin Tag Value Pack.
While boosting your immune systems' ability to protect you, Naturasil Immune Renew will help the essential oils in Naturasil Skin Tag Remover treat your skin tag. Painless, non-scarring and free of harsh chemicals found in traditional methods of treatment, Naturasil Skin Tag Remover is an all-natural and homeopathic treatment for your skin tags.
Use Naturasil Skin Tag Remover topically 3-4 times daily for desired results when treating your skin tag. Remember, Naturasil Skin Tag Remover will only treat skin tags. It will not work on moles, warts, or other skin ailments. Skin tags are the small, flesh-toned & soft hanging pieces of skin that can be found all over your body.
If you are treating a skin tag under your arm or on the armpit, please note you need additional applications due to the perspiration in the area diluting the effectiveness of the essential oils.
Naturasil products are formulated in an FDA registered facility to bring you the highest quality product. With over 7 years on the market, Naturasil Skin Tag Remover has been used by people all over the world to treat unwanted skin tags.
All of our Naturasil products are made from all-natural plant extracts.
NOW YOU CAN ELIMINATE SKIN TAGS
SAFELY AND EFFECTIVELY!
1. NO PRESCRIPTION REQUIRED, PRIVATELY TREAT AT HOME.
2. 100% NATURAL OTC TREATMENT - GUARANTEED TO WORK.
3. PROVEN EFFECTIVE OVER 15 YEARS.
FACT:
There are 3 MILLION CASES of SKIN TAGS per YEAR!!!
(Mayo Clinic)


1.  Apply Naturasil Skin Tag Remover to each skin tag, 3 - 4 times per day.  For best results, allow airing dry.  Use for a full 3-8 weeks.  Results may vary.  Naturasil Skin Tag Remover does NOT work on moles.
2.  Take one Vcap of Naturasil Immune Renew 1-2 times per day with water.
Some individuals may be sensitive to essential oils.  Please, skin test for tolerability.  If irritation or reaction occurs, discontinue use.
FIVE STAR REVIEWS TELL THE STORY
★ ★ ★ ★ ★
"I bought this product from you as I had a huge skin tag on my upper chest. having tried so many things that did not work, I found a Naturasil skin tag. I used it three times daily as it suggests and it dissolved the skin tag over a period of two weeks and even got the root too. I am amazed as there is no scar! Your product is worth every penny, I am pleased and I did not have to pay £300 pounds for surgical removal which would have scarred my chest... Thanks, Naturasil your product is fantastic."   - Miriam
★ ★ ★ ★ ★
"Hi! I had skin tags for 11 years and was too afraid of the pain to get cryosurgery from my dermatologist. He actually recommended your Naturasil for Skin Tags product to me. It worked to get rid of even my biggest skin tags. It did take several weeks and I did have to keep up with the treatment but it was a success! Thanks again!"  - Olivia


Naturasil Skin Tag Remover is the hottest product of our Naturasil line of products. Naturasil for Skin Tags has been on the market for the past seven years. Over that time Naturasil Skin Tag Remover has been effective with a high approval rate from our customers. We have an extremely high reorder rate on the product. Combine that with another of our top sellers, Naturasil Immune Renew, and by all indications, our customers are very satisfied.

What exactly does Naturasil for Skin Tags Value Pack do?

Naturasil for Skin Tags assists eliminating skin tags, polypi and skin tubercles using plant extracts. The topical application of the extracts causes the skin tags to dry up and eventually fall away. Naturasil Immune Renew assists in boosting and promoting a healthy immune system.




Please note: Skin tags located under the arm or in the armpit area, may require additional applications due to perspiration mixing with the oils and diluting the effectiveness of Naturasil Skin Tag Remover.

How long until I see results?

Results vary per person and per skin tag. Smaller tags seem to flake away quicker IF Naturasil Skin Tag Remover is used as directed. Results can be seen in 3-6 weeks.

Can I use this on Moles or Warts?

Naturasil For Skin Tags does NOT work on moles or warts! It is strictly for skin tags.


How do you properly store this product? What is the shelf life?

Store in a cool place out of direct sunlight such as a cupboard or closet. When stored correctly, it has a 2-year shelf life.


How long does a bottle last?

This pack should treat skin tags for roughly 2 months depending on the frequency of use and the number of skin tags being treated.


Can I take if I am pregnant or breastfeeding?

Ask a doctor before use if pregnant or nursing.
We Offer A 33 - Day Risk-Free Money Back Guarantee!
OVER 15 YEARS BUILDING TRUST
NATURASIL®

- A TRUSTED LEADER
About Us
Thank you for stopping by Naturasil.com, the market leader in natural and homeopathic skincare and health products.

Founded in 2004 by homeopathic practitioner Bill Carlson, our natural and homeopathic product line Naturasil®, delivers natural remedies for common skin conditions such as Acne, Eczema, Ringworm, Warts, Nail Fungus, and much more.

Naturasil® also has a line of natural and homeopathic pet care products for ailments such as Demodectic or Sarcoptic Mange, Pet Ringworm, and other common skin conditions.

You may also find other brands by our parent company Nature's Innovation, Inc. such as CobraZol, Bed Bug Patrol and others. We want to offer different types of natural and homeopathic products to meet your needs. And best of all, our products, are backed by a 33 Day Money-Back Guarantee.


NATURE'S INNOVATION, INC.
Nature's Innovation, Inc. a biotechnology company that manufactures pharmaceutical preparations, homeopathic medicines, and natural products located outside of Atlanta, Georgia. Bill founded the company in 2004. After 25 years as a homeopathic practitioner, Bill has traveled the world studying natural, homeopathic, Ayurvedic, and Eastern alternative medicines in Asia, Africa, Europe, South America, and the Middle East.

Bill's knowledge and research in the field of alternative medicine have led to sharing his knowledge through radio, television, and educational seminars, including Bill's weekly Podcast TalkNaturally™ which interviews guest experts and call-in, video-in Q&A with discussion and information area of natural health and wellness. This helps him complete his mission of providing leading-edge alternatives to traditional medicine and improving personal health, naturally.
Nature's Innovation is proud to also include these award-winning brands, and invite you to check these naturally produced products for yourself.
Each Naturasil product has been researched meticulously and adheres to the homeopathic and herbalist conventions laid out by the gold standard 'American Institute of Homeopathy's Committee On Pharmacopeia, The Homeopathic Pharmacopeia of the United States' which has been in continuous publication since 1897.

Essential oils and herbal medicine are the most widely and longest used form of medicine. Over the last 300 years, many thousands of documented medical studies have been completed on the individual medicinal benefits of the use of essential oils along with homeopathy, and natural medicine.

Our products are now sold in over 24 countries worldwide and Bill Carlson regularly attends and is a featured speaker at herbalist, homeopathic, natural and organic product conferences including Europe, Australia, South Africa, and Asia.