Naturasil for Molluscum - All Natural, Homeopathic, No Acids, and Pain-Free for Children and Adults, Proudly Handmade in the USA
✔️ 100% safe and natural plant extracts for easy, at-home molluscum contagiosum treatment - No scarring*
✔️ Child-Safe (2 years and above) - Causes molluscum to dry up and flake away painlessly over time*
✔️ No harsh medicines, freezing agents, acids, or burning remedies. Absolutely no additives, only 100% pure, natural high-quality ingredients*
✔️ Always small-batched and proudly handmade in the USA right outside of Atlanta, GA in our FDA-certified facility. Never tested on animals ever*
**Always consult your doctor before starting any new regimen. Always do a skin patch test before applying liberally. If an undesired skin reaction occurs, discontinue use immediately. Individual results may vary. **
 INGREDIENTS:
Thuja Occidentalis 6X HPUS 
Cedar Leaf Oil 
Melaleuca Alternifolia Leaf Oil 
Ricinus Communis Seed Oil 
INSTRUCTIONS
Wash the affected area and dry thoroughly. Apply product 2-3 times per day to the affected area until the infection is gone. Some individuals may be sensitive to essential oils. Please, skin test for tolerability. If irritation or reaction occurs, discontinue use. Results may vary.
Please note, that these products are for external use only and are not designed for ophthalmic use.
Customer Reviews
Write a Review
Ask a Question
Filter Reviews:
daughter
bumps
Naturasil
reviews
legs
skin
times
something
treatment
results
10/10/2021
Tory

United States
I recommend this product
AMAZING! 100% recommend
Absolutely blown away. I was so skeptical but I was desperate. After taking my little guy to the doctor and told to let it run it's course, things were not getting better, they were getting worse. He kept scratching, they were spreading. I was loosing my mind. He came home from school and told me another little boy was laughing at his "bumps". I immediately went to google. I sent the product information to my husband and said, I'm trying this! My ONLY regret, NOT GETTING THIS SOONER! I am completely blown away with how fast this has helped clear up the bumps. I wish I would have take pictures. Thank you will never be enough! I would 100% recommend this product.
Oh goodness, Tory! We are over the moon happy at reading this. Reviews like these are why we still do what we do to help other people with issues that come along. Thank YOU for your feedback. You have made our day. ~ Alana
09/29/2021
Lane L.

United States
I recommend this product
What a blessing! Worked wonders!
My 4-year-old daughter had over fifty molluscum warts on her legs, working their way up to her stomach. The dermatologist's approach left her with blisters, sores, scabs, and scars…and had only treated 16 of them. I couldn't fathom waiting three more weeks (for healing) only to endure that again (plus missing school and being so sore and sensitive from the wounds) I found Naturasil and decided to give it a try between appointments. Thank goodness I did! What a blessing, and pain free way to quickly stop them from spreading. After only a few applications the warts showed signs of drying up. After ten applications I felt as though most warts could hold off treatment for a few days. After just one week I can confidently say we are 99% molluscum free. We are so thankful to not have to endure the turmoil of another doctor visit. My only regret was not ordering the smaller bottle…because it worked wonders so quickly. Thank you Naturasil!
Yay! We are so thrilled to hear this, Lane. Thank you for the amazing feedback on our molluscum treatment. We are so happy your daughter is feeling and seeing relief. Thank you for your business, we appreciate you~ Alana
09/04/2021
Jenny O. Calleri

United States
I recommend this product
So far so good
It's been about a week and I can see then starting to reduce in size and redness. I've been applying twice a day
Great to hear, Jenny! Our treatment will remove all your Molluscum warts and heal your skin. Thank you for your business, we appreciate you. ~ Alana
09/03/2021
Kenzy

United States
I recommend this product
Amazing!!
We were willing to try anything for our sweet girl and they were just getting worse and spreading everywhere! Finally found this amazing product and she is all better! Took a little over a month for them to completely go away (applied twice a day). Highly recommend!!
WOW! Kenzy, thank you so much for sharing this. We love that your beautiful baby is healing due to our treatment. We appreciate your business. ~ Alana
08/24/2021
Carin H.

United States
I recommend this product
A God Send
This natural ointment helped our son who has been dealing with Molluscum for months. We went to our doctor a few times with no instruction for relief except for an anti itch lotion, that ultimately, made it worse. This changed my sons skin in less than 3 weeks and his skin looks sooo much better! Thank you!!!!!!!!
What happy news to hear, Carin! We are so thrilled your son is seeing results with our molluscum treatment. We appreciate your business, thank you~ Alana
07/09/2021
Emily G.

United States
I recommend this product
The best product ever
My son have like around 200 of bumps and in two weeks using this product the bumps start disappearing the pediatrician was asking me what do I use he was in shock when I showed him the medicine and he told me he will start recommending this amazing product!
OH gosh, Emily! This is such great news! We are so pleased your son is doing well with our molluscum treatment. Our founder Bill, created it when his now-adult son came down with molluscum as a child. Thank you for sharing your success with your doctor, this makes us so happy! Thank you for your business, we do appreciate you. ~ Alana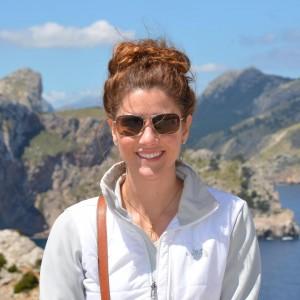 MN
04/15/2021
Maegen N.

United States
Worked wonders!
I am literally shocked at how great this product worked on my 5yr old daughter's molluscum! She had about 80 bumps all over her legs and belly, and after a week and a half of regular use of Naturasil, they are almost gone. I'd give this product 10 stars if I could! She feels so much happier and is t worried about her bumps anymore. We've had fun watching them disappear. I can't thank you enough!
We are so pleased you are seeing relief with our treatment. Our creator and owner Bill just loves reading these reviews. Thank you for your business, we appreciate you! ~ Alana
03/28/2021
Connie W.

United States
Just starting!!!!
My 11 yo daughter has developed these molluskum months ago and after freezing, retin-A and cortisone creams we were at a loss! I read all of these reviews and feel very hopeful! We applied our first dose tonight! Does everyone really do it 3 times a day?? I can definitely do that just wanted to ask! Thank you!
Hi Connie! While I know some customers do not have the time to apply 3 times per day, we do encourage doing so. I'm excited for you to see how the bumps will go away and your daughter will feel so much better. Thank you for sharing your story. ~ Alana
03/15/2021
Joanie F.

United States
Skin treatment
I still havent recieved it and it's been 3 weeks
Hi Joanie! I show we shipped it from our Buford, GA location on March 1, 2021, and you received this shipment on March 15, 2021. Please let me know if this is not correct. Thank you for your order. ~ alana@naturesinnovation.com