Naturasil Scabies Bath Soak Treatment relieves the symptoms of scabies and human mite infestations with natural products as an FDA Registered Homeopathic alternative to the use of Permethrin and other pesticide-based scabies treatments.
SCABIES LIQUID BATH SOAK TREATMENT INSTRUCTIONS
Add 10-20 drops of Naturasil Scabies Bath Soak Concentrate to warm to hot bathwater. Soak for 20 - 30 minutes, then air dry.  This can also be applied directly to the scabies rash for a more concentrated effect. *A standard tub holds 42 gallons of water.
**Some individuals are sensitive to essential oils or sulfur, please test a small area before using.  If a reaction occurs, cease use immediately and consult a physician. If you have sulfur-based allergies, please be cautious.
A Note on Children Under 5: Naturasil Products are made from natural products considered generally safe for all people.  It is a strong treatment. The American Association of Dermatologists states that scabies treatments are safe for children over the age of 2 (www.aad.org |10/2/2019), but young children tend to have more sensitive skin, therefore as a precaution we recommend this treatment not be used on children under the age of 5.
With Naturasil, you will only find natural ingredients without the worry of harsh side effects. Our natural scabies treatments use plant extracts, which are well-known for their effectiveness as they are used in 75% of all pharmaceuticals worldwide. 
Please Note: Scabies Treatment Liquid Bath Soak - 50 mL Bottle is only one part of a Complete Scabies Treatment System
CLICK HERE To Learn More About Scabies Treatment Systems TODAY!
IMPORTANT! If you are treating more than 5 people for scabies, give us a call, at 1-866-371-2499, so we can help you get the right amount of scabies treatment products for your situation!
Naturasil Named Best Scabies Treatment by Consumer Reporter, Video Here!
ADDITIONAL SCABIES TREATMENT INFORMATION
SCABIES TREATMENT FAQS
Q. Does it really work?
A. Naturasil Scabies Liquid Bath Soak is one of our top sellers. It has been effective with an extremely high approval rate from our customers. We have a high reorder rate on the product, indicating that our customers are very satisfied with it. In fact, it has been sold to literally thousands of customers!
---
Q. What exactly does Naturasil Scabies Bath Soak do?
A. Naturasil Scabies Liquid Bath Soak assists in eliminating and relieving the symptoms of scabies and human mite infestations without harsh chemicals.
---
Q. How do I use Naturasil For Scabies?
A. Add 10-20 drops of Naturasil Scabies Liquid Bath Soak into a warm bath. Soak for 20 minutes and then air dry. For best results, we recommend using Naturasil Scabies Relief Sulfur Soap and Scabies Topical Sulfur  Cream.
---
Q. How long until I see results?
A. Generally, you should begin seeing results in 4-10 days.
---
Q. In what form does Naturasil Scabies Bath Soak come?
A. Naturasil Scabies Bath Soak with Sulfur is in liquid form and comes with a built-in dropper for easy dispensing into your bath.
---
Q. How long does a bottle last?
A. Naturasil Scabies Liquid Bath Soak 50mL should last approximately 40-50 days depending on more or less use.
---
Q. How do you properly store this product? What is the shelf life?
A. Stored in a cool place out of direct sunlight such as a cupboard or closet, Naturasil for Scabies has a shelf life of 2 years.
---
Q. Can I take if I am pregnant or breastfeeding?
A. Ask a doctor before use if pregnant or nursing.
---
For any other questions please refer to our FAQs or call toll free at 866-371-2499
Customer Reviews
Write a Review
Ask a Question
Filter Reviews:
drugs
despair
scabies blisters
benefits
skin
Naturasil
people
scabies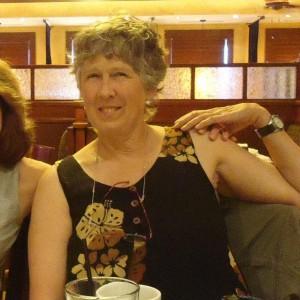 JH
02/02/2021
Jean H.

United States
Naturasil - Yes!
Years later, i still have scabies blisters now and then and despair. Naturasil is helpful. Do people really get rid of scabies forever? Used drugs first couple years.
Hi Jean! Sometimes people do have recurring episodes of Scabies. Sounds like you are one of the lucky recipients. Thank you for your business, we do appreciate you. Stay safe! ~ Alana
11/12/2020
Jan B.

United States
A great product
A great product
Thank you so much Jan, we are happy about your success. We appreciate your business. :)
08/19/2020
Sharon W.

United States
It works
Excellent product I like to soak in the tub has benefits for aging skin as well
We are so pleased you are happy with the product. Thank you for your business, we do appreciate it! Stay safe!
07/17/2018
Abbott C.

US
I was glad to receive
I was glad to receive what I ordered in a timely way. It was all there thanks
06/06/2018
Julie G.

US
Scabbies Bath soak
It has been the only consistent thing that has worked for the mighty scabbies.
01/05/2017
Teresa E.

US
Scabies oil and cream
Would like something that would work quicker and longer to actually get rid of the things been taking this for two to three months now and still haven't gotten rid of these mites
12/14/2016
Parthenia T.

US
Very good product the best
Very good product the best on the market
05/08/2016
Maureen A.

US
naturasil scabies liquid 50 ml
this lice-rid is great! it works, doesn't cause much itching at all or the need for immediate showering. the odor of this liquid is pleasant although potent or strong and easily detectable by other people on the city bus. it might be better to keep b and e intruders completely out of my low-income apartment, however, since that's impossible now, this liquid is the next best answer and you won't want a smaller more expensive size. the small aperture at the top of thebottle allows for careful sprinkling instead of wasteful spills. *Results may vary * (Verified Purchase - Review Imported From Previous Shopping Cart - Posted by sandra merkel on 5th Apr 2014)