Naturasil Scabies Bath Soak Treatment relieves the symptoms of scabies and human mite infestations with natural products as an FDA Registered Homeopathic alternative to the use of Permethrin and other pesticide-based scabies treatments.
SCABIES LIQUID BATH SOAK TREATMENT INSTRUCTIONS
Add 10-20 drops of Naturasil Scabies Bath Soak Concentrate to warm to hot bathwater. Soak for 20 - 30 minutes, then air dry.  This can also be applied directly to the scabies rash for a more concentrated effect. *A standard tub holds 42 gallons of water.
**Some individuals are sensitive to essential oils or sulfur, please test a small area before using.  If a reaction occurs, cease use immediately and consult a physician. If you have sulfur-based allergies, please be cautious.
A Note on Children Under 5: Naturasil Products are made from natural products considered generally safe for all people.  It is a strong treatment. The American Association of Dermatologists states that scabies treatments are safe for children over the age of 2 (www.aad.org |10/2/2019), but young children tend to have more sensitive skin, therefore as a precaution we recommend this treatment not be used on children under the age of 5.
With Naturasil, you will only find natural ingredients without the worry of harsh side effects. Our natural scabies treatments use plant extracts, which are well-known for their effectiveness as they are used in 75% of all pharmaceuticals worldwide. 
Please Note: Scabies Treatment Liquid Bath Soak - 50 mL Bottle is only one part of a Complete Scabies Treatment System
CLICK HERE To Learn More About Scabies Treatment Systems TODAY!
IMPORTANT! If you are treating more than 5 people for scabies, give us a call, at 1-866-371-2499, so we can help you get the right amount of scabies treatment products for your situation!
Naturasil Named Best Scabies Treatment by Consumer Reporter, Video Here!
ADDITIONAL SCABIES TREATMENT INFORMATION
SCABIES TREATMENT FAQS
Q. Does it really work?
A. Naturasil Scabies Liquid Bath Soak is one of our top sellers. It has been effective with an extremely high approval rate from our customers. We have a high reorder rate on the product, indicating that our customers are very satisfied with it. In fact, it has been sold to literally thousands of customers!
---
Q. What exactly does Naturasil Scabies Bath Soak do?
A. Naturasil Scabies Liquid Bath Soak assists in eliminating and relieving the symptoms of scabies and human mite infestations without harsh chemicals.
---
Q. How do I use Naturasil For Scabies?
A. Add 10-20 drops of Naturasil Scabies Liquid Bath Soak into a warm bath. Soak for 20 minutes and then air dry. For best results, we recommend using Naturasil Scabies Relief Sulfur Soap and Scabies Topical Sulfur  Cream.
---
Q. How long until I see results?
A. Generally, you should begin seeing results in 4-10 days.
---
Q. In what form does Naturasil Scabies Bath Soak come?
A. Naturasil Scabies Bath Soak with Sulfur is in liquid form and comes with a built-in dropper for easy dispensing into your bath.
---
Q. How long does a bottle last?
A. Naturasil Scabies Liquid Bath Soak 50mL should last approximately 40-50 days depending on more or less use.
---
Q. How do you properly store this product? What is the shelf life?
A. Stored in a cool place out of direct sunlight such as a cupboard or closet, Naturasil for Scabies has a shelf life of 2 years.
---
Q. Can I take if I am pregnant or breastfeeding?
A. Ask a doctor before use if pregnant or nursing.
---
For any other questions please refer to our FAQs or call toll free at 866-371-2499
Customer Reviews
100
reviewers would recommend this product
Write a Review
Ask a Question
Filter Reviews:
take care
drugs
despair
scabies blisters
benefits
skin
Naturasil
people
scabies
09/06/2022
Marilyn M.

United States
I recommend this product
scabies bath solution
its was good but it go fast need to make it bigger bottle
Thank you for your feedback, Marilyn. We take every suggestion straight to our CEO & founder, Bill. We very much appreciate your continued business. ~ Alana
05/27/2022
Xay c.

United States
I recommend this product
Safe my life thanks
It was great take care of me and thanks again
Perfect! Thank you again, Xay. :)
02/02/2021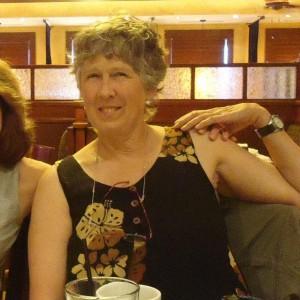 JH
Jean H.

United States
Naturasil - Yes!
Years later, i still have scabies blisters now and then and despair. Naturasil is helpful. Do people really get rid of scabies forever? Used drugs first couple years.
Hi Jean! Sometimes people do have recurring episodes of Scabies. Sounds like you are one of the lucky recipients. Thank you for your business, we do appreciate you. Stay safe! ~ Alana
11/12/2020
Jan B.

United States
A great product
A great product
Thank you so much Jan, we are happy about your success. We appreciate your business. :)
08/19/2020
Sharon W.

United States
It works
Excellent product I like to soak in the tub has benefits for aging skin as well
We are so pleased you are happy with the product. Thank you for your business, we do appreciate it! Stay safe!
07/17/2018
Abbott C.

US
I was glad to receive
I was glad to receive what I ordered in a timely way. It was all there thanks
06/06/2018
Julie G.

US
Scabbies Bath soak
It has been the only consistent thing that has worked for the mighty scabbies.
01/05/2017
Teresa E.

US
Scabies oil and cream
Would like something that would work quicker and longer to actually get rid of the things been taking this for two to three months now and still haven't gotten rid of these mites
12/14/2016
Parthenia T.

US
Very good product the best
Very good product the best on the market
05/08/2016
Maureen A.

US
naturasil scabies liquid 50 ml
this lice-rid is great! it works, doesn't cause much itching at all or the need for immediate showering. the odor of this liquid is pleasant although potent or strong and easily detectable by other people on the city bus. it might be better to keep b and e intruders completely out of my low-income apartment, however, since that's impossible now, this liquid is the next best answer and you won't want a smaller more expensive size. the small aperture at the top of thebottle allows for careful sprinkling instead of wasteful spills. *Results may vary * (Verified Purchase - Review Imported From Previous Shopping Cart - Posted by sandra merkel on 5th Apr 2014)
WORK ON BITING MITES
I have not found another product other than Naturasil for Scabies that works on biting mites. I use it to wash my clothes. I use it to spray the carpets and furniture and I use it in my shampoo. Because it is very hard to determine what these terrible things are, it takes a great deal of time to determine what works on them because the problem is getting them eliminated from yourself. I have been to the doctor who prescribed Stromectal and it worked for only a short time. I have had two treatments to no avail. The Naturasil for Scabies is the only thing that has has killed the mites. It dose not **** the eggs and larvae. However, this product is doing the job and the mites have been decreased by 75% I would recommend this product. I am very happy I have found a product to stop the perpetual biting. *Results may vary * (Verified Purchase - Review Imported From Previous Shopping Cart - Posted by MARYANN DANIELS on 8th Sep 2013)
It's the only thing that works
We literally tried a million remedies, we tried medication, ointments, medicated creams and oils and nothing worked. This was immediate relief and eventually we did get rid of the bugs, but it was a nightmare that lasted six months. You just have to stay diligent. We used the treatment every night and slept on freshly washed (in hot water) sheet every night. We never wore clothes twice and never sat on anything without a towel to protect the furniture, then immediately washing the towel that was used. It was a nightmare, but it's over now and we have naturasil to thank for that *Results may vary * (Verified Purchase - Review Imported From Previous Shopping Cart - Posted by JP on 2nd May 2013)
I've tried everything and this finally worked. THANK YOU
I literally have tried so many things. From prescription creams to pills, I've even tried a couple chemicals I probablly should not have put on my skin. I've been dealing with scabies for 4 months now. When I found your site I was really about to just give up. Thank goodness I didn't. I bought the larger bottle since I've had such bad problem and it was all over my arms. I also got the cream, which helped but went really fast so I don't know about that It worked so well. I followed the advice of the lady I talked to on the phone. I soaked in a bath each day when I got home from work. I also made sure I washed my clothes and sheets everyday. It was alot of work but 4 weeks later I'm free! I can sleep. I don't itch. I'm not embarassed by my arms or legs. *Results may vary * (Verified Purchase - Review Imported From Previous Shopping Cart - Posted by Mandee on 8th Feb 2013)
The Long, Frustrating Nightmare is Over!
Hello everyone, I felt like I needed to share my store to help out other folks and ease their minds about the harness and frustration of scabies. Firstly, I got scabies from a hostel in Italy while I was backpacking around Europe. I didn't really know what it was until I went to a pharmacist in Amsterdam, who helped me narrow it down to scabies or some other type of mites. After doing a lot of research online and through reading reviews, I started using Tea Tree Oil and Lavender Oil to try to fight scabies. Throughout the next month as I backpacked, I never felt like the condition got too bad, but it was definitely frustrating and embarrassing. I continued to use the TTO and Lavender for months, fighting the bites that were on my skin, and it worked very well, but my problem was that I could never **** the mites themselves, or their eggs. In January I moved to Thailand, at this point I thought I had beaten the scabies, but I hadn't. Since I was traveling around Europe and Asia, I had to wear all the same clothes, shoes, and haul my same backpacks around, which made it hard to clean all my things. The #1 thing you need to do to defeat scabies is to clean everything, make sure to wash clothes in hot water, better yet, wash everything in hot water and isolate yourself to completely clean surfaces, bedding, and clothes. Unfortunately, I don't have access to washers with hot water, or dryers here in Thailand, so I have been trying a lot of different methods to make sure everything is disinfected and clean. So, about 15 days ago my condition got a lot worse, my hands were literally covered in scabies bites and bumps, so I decided I needed to switch up my game plan. After doing a lot more research I found this Naturasil site, that looked very promising. I ordered the Starter Pack for scabies, and it shipped the same day (but took about 10 days to get to Thailand). I have been using the soap, oil, and cream for 4 days, and I am feeling much better and more confident about beating scabies. The package comes with an in depth step-by-step process of how to wash, bath, and apply the different treatments, and I've been felling great ever since I started! I used the oil with my laundry to **** bugs on my clothes and bedding, and the topical cream did wonders with my hands and rash areas. I continue to use tea tree oil and lavender oil with these products, just dropping a couple drops of both in the bath and in laundry loads. To wrap my shtick up, I 100% recommend Naturasil products to anyone fighting scabies. As you know by having them, they are frustrating, embarrassing, demotivating and downright terrible. But these scabies products helped change my life, I'm feeling confident and energetic, and it's great to see the progression of getting better. So, if you're dealing with this nasty infestation, DO NOT hesitate to buy this pack, it will help you out so much and stop this horrible nightmare! It's only been 3.5 days, but feel so much better and over 99% of the bumps and bits are gone or going away. I hope this helped, I know I caught myself reading the reviews over and over hoping to get the same results, but trust these products, and trust me...It really does work. Thanks for your time and good luck. Cheers *Results may vary * (Verified Purchase - Review Imported From Previous Shopping Cart - Posted by Tommy on 27th Apr 2012)
Worked after nothing else did!
My family and I tried multiple treatments of Permethrin cream, and I was eventually put on Lindane. They would go away temporarily and then eventually come back. It was so frustrating, and the Lindane is a one time treatment. Just about at my wits end, I stumbled onto this site searching for homeopathic treatments. I purchased the family pack, and used it as recommended. Within a couple of days, the symptoms eased, and within a week, I had no new spots. I stopped using it, and a few new spots popped up a couple of days later. I restarted treatment, and after the 2nd treatment, they were completely gone. It's been over a month, and we're still all symptom free! If you have tried multiple treatments and are still struggling, I would highly recommend trying this. Some people don't like the smell, but it really didn't bother me. The liquid has a strong scent, but again, it just didn't bother me. Frankly, I would have put up with just about anything to get rid of these darn things! If you're searching, best of luck to you. I know how frustrating it can be trying to get rid of them! *Results may vary * (Verified Purchase - Review Imported From Previous Shopping Cart - Posted by Bridgett on 21st Mar 2012)