Sulfur Lavender Soap - 4oz Bar
✔️ Natural cleansing medical soap packed with soothing ingredients for a wide variety of skin conditions.*
✔️ Small-batched and made by hand right here in the USA in our FDA certified facility outside of Atlanta, GA.
✔️ Our soap base is palm kernel and coconut oil-based and is packed with premium micronized volcanic sulfur combined with calming and soothing lavender.
✔️ Treats symptoms of fungal infections, tinea versicolor, tinea (ringworm, jock itch, nail fungus, etc) as well as acne.*
**Always consult your doctor before starting any new regimen. Always do a skin patch test before applying liberally. If an undesired skin reaction occurs, discontinue use immediately. Individual results may vary. **
INSTRUCTIONS
Use at least 2 times a day for 4-10 days.
Customer Reviews
Write a Review
Ask a Question
Filter Reviews:
Soap
skin
Tinea Versicolor
scabies
pool
skin issue
family
sulphur
teen break outs
acne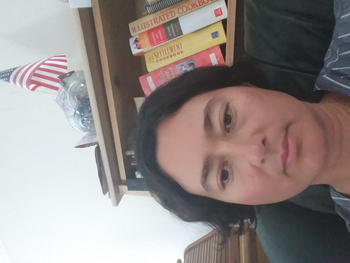 06/10/2020
Nice
In japan i went to sulphur hot springs which is very nice for the skin. In usa i dont have access to sulphur hot springs. So i looked for sulphur soap. I use it for my face everyday and its gentle yet smoothing for the skin.
Huimin L.
United States
We are so pleased you found a solution to help you. Thank you for your business, Huimin, we do appreciate it. :)
08/17/2020
Works!!
I bought this soap after another naturasil soap worked for my friend's tinea versicolor. I have a patch of dry/flaky skin near my nose that I have been trying to get rid of for years, and after only 2 weeks of this soap I can already tell that this is starting to make a difference.
Sarah O.
United States
That's outstanding to hear Sarah! We are so pleased you are finding happy results with our soap. Thank you for your business, we do appreciate you. Stay safe!
04/27/2020
It works after only a few uses!
I can't believe I've paid money to visit the doctor and get a prescription from them for tinea versicolor. I'm 28 and very healthy, but TV comes back to me every summer and stings pretty badly. I will definitely be buying this again.
Corbin J.
United States
Fantastic news Corbin! Thank you for your business, we appreciate it.
12/28/2019
The best soap
I bought a three pack of this soap 6 months ago. I purchased it for a painful folliculitis break out I had in my face. It worked very well to cure the folliculitis and get my skin back to normal. My folliculitis hasn't returned and I've continued to use the soap because it has also helped my acne. I've had painful acne since I was a teen and sulphur soap has done wonders to help my break outs and heal my scars. Both of my kids are just starting their own teen break outs and I have had them both start using the soap, to my amazement it worked wonders for them too. We also deal with scabies from time to time from going to the pool and it cures that skin issue as well very fast compared to other soaps. My family also has very dry sensitive skin it has never caused us any irritation. I always plan on keeping it around:)
Kylie S.
United States
Thanks for the review, Kylie! We are so happy to hear this works for you and your family. We appreciate your business.
10/04/2019
Based on smell alone
I kept hearing it was horrible smelling and i got it it based on smell alone its smells great very relaxing the lavender over powers the faintest hint of sulphur. Now i will update when i notice it working on the scabies its only day 2 and im using this of course with my mixture of permethrin cream and ivermectin.
Aaron
US
Thank you, Aaron, for the review. We hope you continue to improve with our products. Happy Holidays!
09/22/2019
Works wonderful.
Works wonderful.
Nancy C.
US
Thank you Nancy. We are happy you like our soap. Happy Holidays!
10/29/2018
A natural wonder
Naturasil is a natural wonder. It helps with tinea versicolor especially in combination with the ointment,but, even by itself it has totally rid me of this embarrassing rash in a very short time period. I loved it so much I bought several more bars just in case....Thanks so much!
Anthony C.
US
12/04/2017
This soap does what it says it will do
This soap has cleaned up my skin from being so rough. It will clean any insect problems you may have.
Connie G.
US
02/26/2017
This soap is amazing. It
This soap is amazing. It really helped with the itching from my bed bug bites.
Lily H.
US